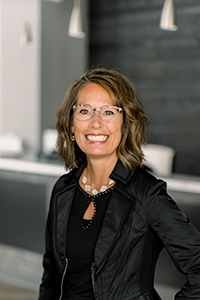 Lisa A. Dawson-Clausen, O.D.
Dr. Lisa received her Bachelor of Science degree in Biology and Visual Sciences from University of Minnesota-Duluth. She then worked in the Genetics Lab at the University of Minnesota Hospital for 5 years prior to entering the Illinois College of Optometry, where she received her Doctor of Optometry. Dr. Lisa has been practicing since 1999. Her expertise in comprehensive eye examinations and refractions, contact lens fittings, diagnosis and treatment of ocular disease and co-management of surgical eye procedures has allowed her to administer total eye care to all family members. She also encourages yearly preventative eye care for the entire family. Dr. Lisa participates in the InfantSee program that offers a free eye assessment for infants 6-12 months of age. In February, 2011, Dr. Lisa became partner/owner of Crossroads Optometric Clinic. She is a member of the Minnesota Optometric Association and the American Optometric Association.
Dr. Lisa is a resident of Prior Lake and she and her husband, Howie, have three children. In her spare time she enjoys her family, outdoor sports, and their cabin up north.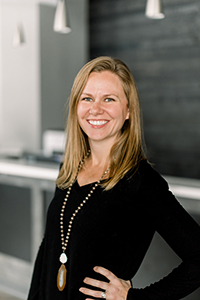 Emily Ufken, O.D., FAAO
Dr. Emily Ufken began at Crossroads Optometric Clinic in November 2014. She provides services for primary eyecare, contact lenses, ocular disease, refractive and cataract co-management, and emergency eyecare.
After graduating from Prior Lake High School, she attended South Dakota State University where she received a Bachelor of Science in Biology and Minor in Health Science and Chemistry. She then attended Pacific University College of Optometry in Forest Grove, OR and graduated with a Doctorate of Optometry in 2012.
While in optometry school she was part of the Beta Sigma Kappa honors Society all 4 years. During her 4th year of optometry school, she completed clinical rotations in primary eye care in Stuttgart, Germany and Bethel, AK; pediatric clinical rotation in Portland, OR; and an ocular disease rotation at the VA in Lexington, KY.
Dr. Ufken then completed a 1 year residency at Erdey Searcy Eye Group in Columbus, OH with a focus on ocular disease, diabetic and systemic disease eye care, anterior segment and corneal disease, and pre-and post-surgical care. She stayed in Columbus for another year and a half to continue employment with Erdey Searcy Eye group, until she moved back to MN in late 2014.
She completed her Fellowship with the American Academy of Optometry in November 2014 and looks forward to continuing education and new technology in optometry.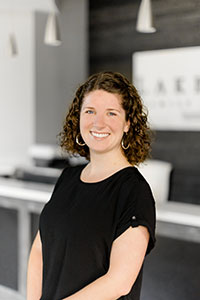 Megan Kieffer, O.D.
Dr. Megan Kieffer is from just across the river in Menomonie, WI and also spent a good portion of her childhood in southeast Iowa. Staying consistent with her Midwest roots, she attended the University of Minnesota- Twin Cities for her undergraduate education and earned her Bachelor of Science degree in chemistry while also being an active member of the University of Minnesota Marching Band. She went on to complete her optometric education at The Ohio State University and graduated in May of 2021 with her Doctor of Optometry degree.
While in school, Dr. Kieffer's clinical training took her to the Hampton Veterans Affairs Medical Center in Hampton, VA where she gained extensive training in the diagnosis and management of many ocular conditions including glaucoma, diabetic retinopathy, macular degeneration and cataracts. Additional clinical training was completed in Stillwater, MN and Columbus, OH. She was also involved in several organizations spanning multiple areas of optometry including ocular disease, contact lenses, low vision, optometry advocacy and Special Olympics vision screenings. She is a member of the Gold Key International Optometric Honor Society and the American Optometric Association.
​​​​​​​
Dr. Kieffer is excited to be returning to the Twin Cities to provide eye care to the Prior Lake Community. In her free time, she enjoys cheering on the Gophers and Vikings, cooking, and spending time with her family and fiancé.
Very kind, friendly service. Eye physician was extremely thorough. Explained all procedures. Will be making an appt. For my husband as well.
Darlene S.