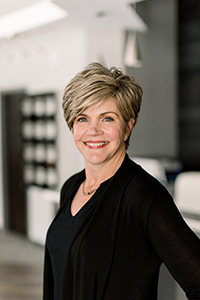 Kristin
Kristin joined Lakeside Family Eye Care in 2012 after earning her Medical Administration degree. Prior to that she spent almost 20 years in the Telecommunications and Fiber Optics field managing customer installations and services. She has been fortunate enough to find a workplace that offers a healthy balance between work and family life. She thoroughly enjoys learning about the optometric field and the changing technologies that continue to improve patient care. Her and her husband moved to Prior Lake in 2001 where they have raised their son and Weimaraner, Baron. They truly love loving in this community! In her spare time, she enjoys photography, paddle boarding, kayaking, working out, bonfires, reading, time with family and friends, and cheering on our MN sports teams!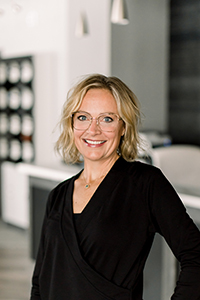 Carol
Carol was born and raised in South Minneapolis. She now resides in Prior Lake with her husband Brian, son Harrison, and daughter, Gillian.  She enjoys spending time "treasure hunting" at thrift shops, garage sales, and antique shops. She just "really likes to look" is what she tells her husband anyways! Carol has been in optical since 1996. She learned most of her skills from her dad and friends who had been in the business for over 40 years. She got her ABO Certification in 2001 and continues to learn new ways to help you look and see better! One of her favorite things about her job is fixing and adjusting glasses. She takes great pride in being part of a small business and looks forward to "Giving you a better Outlook"!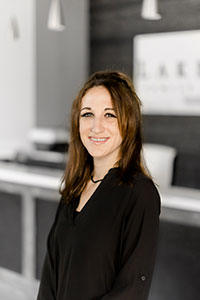 Marie
Marie has been a technician in Optical since 2019. She graduated from Champlin Park High School and has a passion for helping people and learning new things. She loves to read, draw, paint and listen to music of any kind! She lives for summers in the sun and spending time with her daughter! As long as she has a coffee and her G2 .07 pen, she is ready to start the day! Working in eye care has given her a chance to help others while constantly learning new things.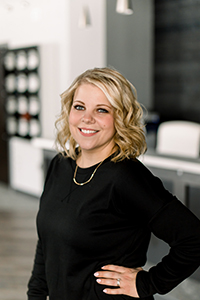 Melissa
After making a big career change, Melissa joined our team in 2019 as a technician. She is a short blue-eyed gal that loves to cook and is coffee dependent! She loves watching documentaries, true crime and eating too much chocolate. Her son and daughter make her life the best kind of busy but can still sneak in reading a book or two. Her high school sweetheart is still the apple of her eye, and they enjoy going camping and spending the weekend at the state and county fairs! She went on to become a
Certified Paraoptometric, which is attained by a small exclusive group of optometric technicians. She can proudly say has a job that she loves, is passionate in continuing to learn and to help people achieve their best vision!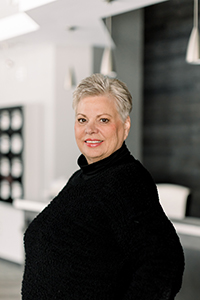 Nancy
Nancy has been with Lakeside Family Eye Care (Crossroads Optometric Clinic, Inc.) since 1990. She is currently the "float" being able to work in all areas of the clinic, including front desk/reception, technician, optical gallery and billing.  Being part of the community and watching the clinic grow along with the area growth has been exciting.  Her family moved to Prior Lake in 1988.  Her three children are now grown and live in the area.  Her "child" now is a 3 ½ year old Frenchie, named Minni, whom she and her husband Randy adopted from a rescue.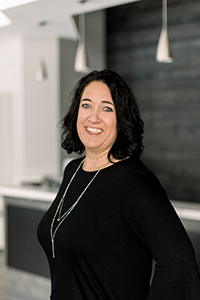 Nicole
Nicole has been in the optical field since 1994 and has enjoyed working in every area of the clinical setting yet is amazed to still learn something new every day! She has been recognized by the American Board of Opticianry as a certified optician and by the American Optometric Association as a certified paraoptometric. Her main goal is to always provide the highest quality of personalized service to each patient. She joined the Lakeside family in June 2020. Nicole and her husband reside in Waconia with their 2 children and dog Rocky. In her free time, she enjoys winter beach vacations, summers spent at the cabin, boating, swimming, reading and spending time with her family and friends.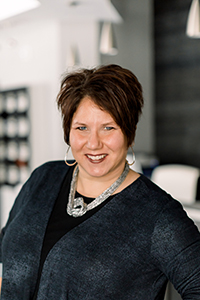 Michele
Michele joined the Lakeside family in 2017 and feels incredibly blessed to be a part of a group that feels like family. She grew up in the Mankato area and got her start there at Duling optical in 1992. Certification came a few years later with her friend and now again co-worker, Carol. Michele loves all things sports, especially the MN Gophers…SKI U MAH! And is passionate about animal rescue. She would have about 15 dogs if her fiancé would let her! She currently lives in Burnsville with her fiancé Barry and rescue pupper Calli.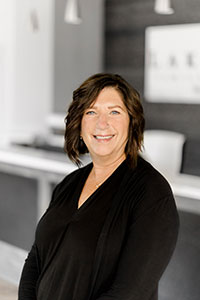 Karen
Karen is a Minnesota native and a seasoned sales professional. She recognizes the value of excellent customer service and strives everyday to exceed our customer's expectations. Her retail experiences include selling women's clothing and for the last eight years, the sales of sunglasses at a major retailer. Prior to entering the retail space, Karen ran an in-home daycare for several years. In her spare time, Karen enjoys time at the lake, golfing and spending time with family. She also enjoys traveling with friends to warm locations. Karen, her husband and their dog, Rosie, live in Chanhassen.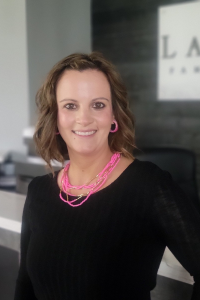 Carleigh
Carleigh joined Lakeside Family Eye Care 2022 as our front desk specialist. Carleigh was born in White Bear Lake, MN, spent 6 years in Fountain Hills, AZ then at age 10 finished her growing up years in Hermantown, MN. She was a dancer from age 3 and began competition dance around age 7. She attended UWS and was just shy of graduating when she decided to switch it up and earned her cosmetology license instead. She dabbled in ballroom dance, traveling, swimming, running and snowboarding, but her passion(pink) is most definitely Shopping (with a capital "S")! All of this before meeting her loving husband Vince (also orginally from Hermantown) and moving to the cities where they have been for about 11 years. They share a darling fur baby named Dixie, who keeps them in all the good feels and on their toes in all the good ways!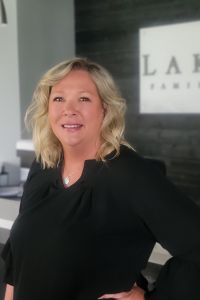 Liz
Liz joined Lakeside Family Eye Care in 2021 as a technician. A Prior Lake resident for 14 years. I married my jr/sr high school sweetheart. We have 3 fabulous daughters 21, 21 and 17. We also have 2 fuzzy Pomachon dogs. Coming to Lakeside Family Eye Care was a big career change after being an ECFE para for almost 15 years. I love hanging out with my adventurous family. We love to travel and spend time at our cabin up north. My hobbies include reading, walking, painting, hammocking and time at the dog park.